Virtual Magnolia Microsystems Z89 computer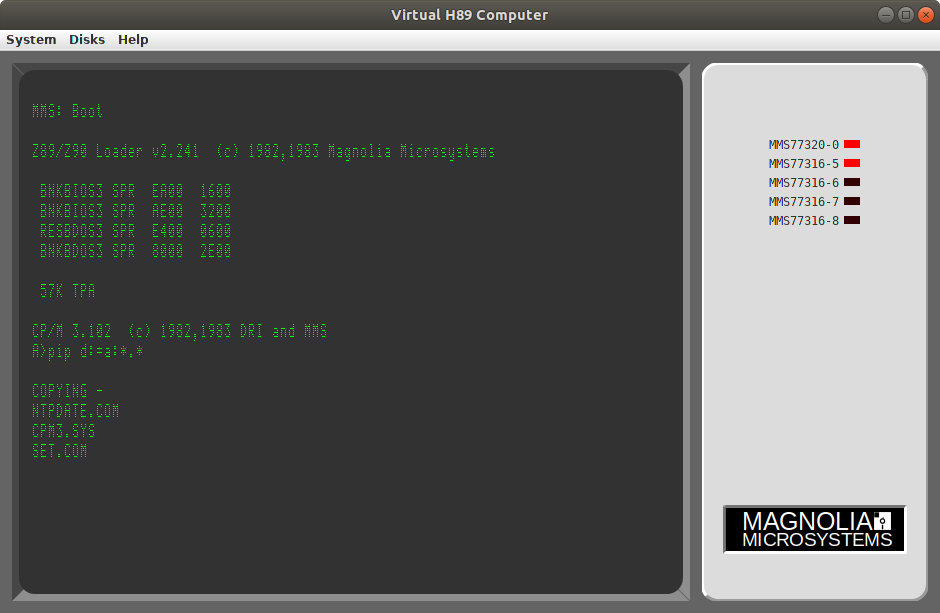 A pure-Java implementation using a modified Java Z80 simulator from https://github.com/jsanchezv/JSpeccy.git.
Current implemented MMS peripherals/add-ons:
Current MMS software:
Coming Soon: A GUI util to create Virtual H89 configurations.
Here is an overview of the virtual H89 user-interface.
Here are some examples of setting up the virtual H89.
The virtual computer jar, and source code, is available on this download page. Related/supporting files are available on github: github.com/durgadas311/VirtualH89Accessories.git, much of which is also applicable to Mark Garlanger's VirtualH89.
A few of the many sites for Heathkit computing are Norberto Collado's, Les Bird's, and the Google Group email list "sebhc".
Documentation is online here.
Contact: durgadas311@gmail